An Affordable Tree Service You Can Trust.
Tree Service
Advanced Contracting Services is your one-stop shop for all your tree care needs. We specialize in tree trimming and removal, but we also offer brush removal and stump grinding services. Our trained professionals know how to get the job done quickly and efficiently without causing any damage to your property.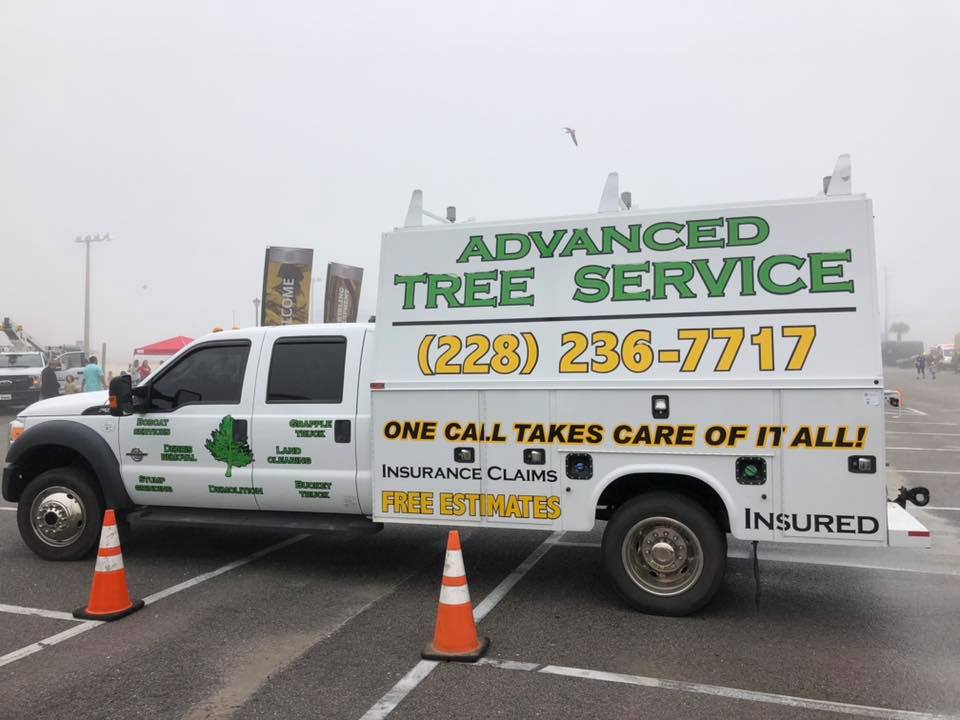 Tree Removal
Tree removal is a technical, yet delicate, task and requires qualified professionals. Tree removal in most urban and suburban landscapes presents a challenge. Trees in neighborhoods are often surrounded by other valuable plantings or structures. When removing a large tree we must be careful. We use state-of-the-art machinery to ensure your safety and the protection of your home and property.
Standard tree removal includes taking down a tree, cutting it into logs, and removing the stumps. We can stack the wood on your property, or we can remove it with the debris from the tree. When we leave, there is subtle evidence that a tree was even there. We fill and level where the tree(s) once stood.
Tree Trimming
Tree trimming is critical to keeping your tree healthy, stimulating growth, and retaining its natural appearance. Do-it-yourselfers can often trim a tree incorrectly, causing damage to your tree. Why not use a real tree service?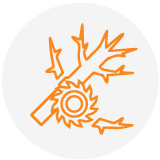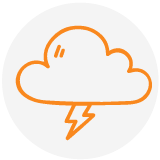 Storm & Disaster Recovery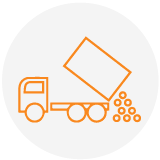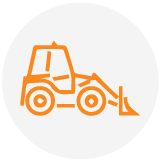 Having Trouble Finding a Trustworthy Tree Removal Service?
No worries, we are as trustworthy as they come!
Frequently Asked Questions
Learn How it Works!
How much does it cost for debris removal?
Costs vary and depend on the amount of work needed, but range between $500-$2,000 for the removal of up to 12 cubic yards of debris.
Is it better to grind a stump or remove it?
Grinding is more efficient than stump removal, but, it leaves the tree's roots behind. A large tree can produce a large pile of chips, but the chips can be used as mulch for other plants in your landscape.
Does FEMA help with Debris Removal Costs?
FEMA may reimburse reasonable costs associated with debris removal, such as labor, disposal fees, monitoring costs, equipment costs, material costs, or contract costs. Contracts must comply with Federal (2 CFR Part 200.317-326), State, and local procurement standards.
Will Insurance cover removal of debris?
The cost of debris removal is often covered. But, the cost is usually only covered if a covered peril causes the debris. One peril covered is charred wood and debris from a building fire.
Homeowners insurance doesn't usually cover removal of the tree unless it falls on a fence, garage or home and causes damage.
How deep to you grind a stump?
The depth depends on your tree's size. We usually grind stumps 4-8 inches below the ground.
What is included in a tree service?
We can trim your tree, cut down your tree, or remove dead or damaged trees. We will haul away the debris and leave your property looking beautiful.
Get a Quote
Get a Quote or ask a question. We're available.